PUBS & VENUES ONLY — Our weekly subscription games are for pubs and venues only...
Smart@ss
Quizzes are posted to arrive in time for your nominated quiz night.
Call with any questions on: 01246 813713
This is a weekly suscription game - only available to Pubs & Venues.
A multi round quiz game that features some of our most popular style questions but in a new fresh format with some twists.
Who will be the smart@ss at the end of your night?
The quiz will last for approx 90 minutes with breaks.
News in pictures
A full colour picture sheet is handed out to teams to play. Recognise the famous faces that have made the headlines over the past seven days. 
Take your pick
Each of the five questions has a choice of three possible answers.
I'll have a 'p' please Bob
The answer to each question is a phrase/saying etc and you will be given the initial letters of the answer plus a clue. 
Specialist subject
Different topical subject each week. 
Fun fortunes
Identify the top answers from our weekly Fun Fortunes survey. 
Odd one out
Answer four questions and identify which answer is the odd one out.
The ladder
Each question consists of a list of up to 15 answers, score one point for each correct answer. Get 10 correct and score 5 bonus points – but beware get one wrong and you don't score any points for answers above that level. 
The weekly pack contains:
15 full colour picture sheets

15 answer/score sheets

A question and answer set
£8.95 + VAT per week.
View full details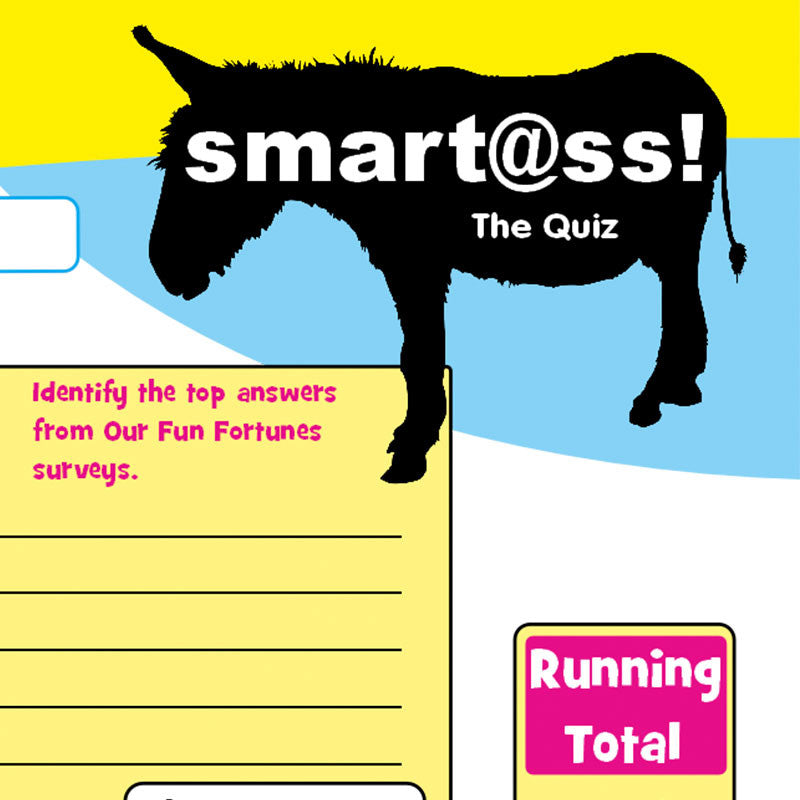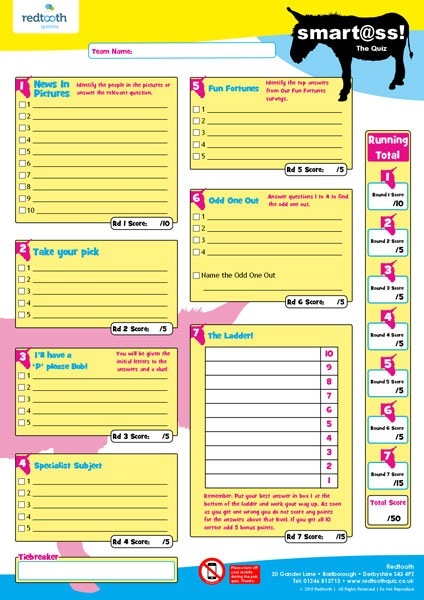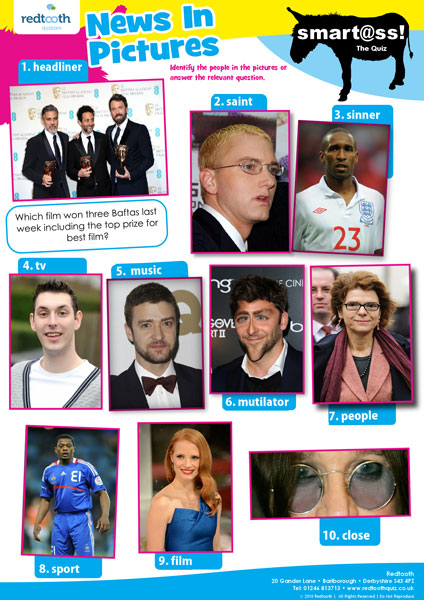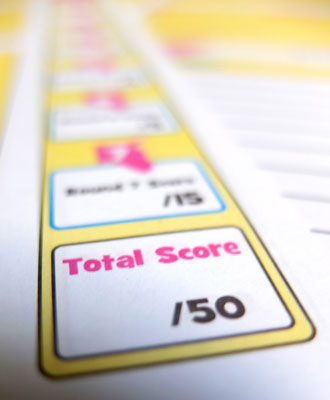 TRIAL PACKS AVAILABLE
TRY THESE OUT!