PUBS & VENUES ONLY — Our weekly subscription games are for pubs and venues only...
Super 7
Quizzes are posted to arrive in time for your nominated quiz night.
Call with any questions on: 01246 813713
This is a weekly suscription game - only available to Pubs & Venues.
Super 7 is a variety filled multi round quiz with up to the minute content, giving it a fresh appeal. 
hold the front page
Ten questions on news and gossip from the last seven days.
pot luck
Ten questions to test your knowledge on a wide variety of subjects.
pyramids
Four questions - the first has one answer, the second two answers, the third three answers and the fourth four answers.
I'll have a 'p' please Bob
Ten questions where teams are given the initial letters of the answer (usually a phrase, film title, etc) and a special clue. 
name the year
Five questions - can you name the year?
stepping stones
Tread Carefully! - One point deducted for each wrong answer.
who, what, where, when
Five clues are given to the identity of a person, city etc. A correct answer after the first clue scores ten points, after the second clue eight points, and so on. 
Teams decide when to hand in their answers sheets in the final round.
The quiz will last for approx 60 minutes with breaks.
The weekly pack contains:
20 answer/score sheets
A question and answer set
£6.45 + VAT per week.
Additional answer sheets (per ten)
80p + VAT per week.
View full details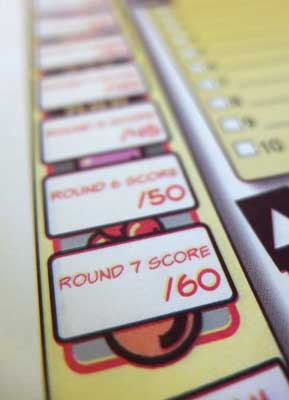 TRIAL PACKS AVAILABLE
TRY THESE OUT!