PUBS & VENUES ONLY — Our weekly subscription games are for pubs and venues only...
The Big Weekly Quiz!
Quizzes are posted to arrive in time for your nominated quiz night.
Call with any questions on: 01246 813713
This is a weekly suscription game - only available to Pubs & Venues.
The latest and biggest paper quiz game from Redtooth!
The quiz includes exciting new rounds such as the Wipeout and the Speed round and the chance to play a "Joker" card to earn extra points. There's lots of great game play and fun for the teams playing.
Our most extensive quiz to date with 100 answers and a running time of 2 hours, and every week brings a brand new set of meticulously crafted questions.
The WIPEOUT Round!
Featured as round one and played on a seperate gamesheet - each week there are 20 answers on the grid but only 10 are correct... you have to circle the 10 correct ones.  If you circle one that's incorrect - your score for this round is wiped out!

Example:
Here are 20 popular girl groups/girl bands, 10 have had at least one Number 1 hit in the Official UK Charts - circle up to 10 bands that have had a No. 1 UK hit but beware, circle one that has not and your score is wiped out!
 The Next 5 rounds are general knowledge rounds and after round 2 teams can play a 'joker' to double up on their points scored.
Top 5's feature next in Round Seven, there's five answers per question with a point scored for each correct answer and there's 5 sets of them!
The Speed Round - Round Eight is the final round and gied you a time limit of 5 minutes to get your heads down and think of the multiple answers to a question.

There are 20 answers for the speed quesion each week - here's an example quesion:
Can you name 20 James Bond movies in 5 minutes? - You get a point for each.
Check out the product images here for a sample of the gamesheet and wipeout round.
Each pack contains:
15 x answer sheets
15 x Wipeout sheets
Questions and answers
The quiz pack is sent out each week for you - either via Royal Mail or as a download via email. Select the option you prefer.

Please Note: This isn't an instant download but you will be emailed the file/link ready for your quiz night as each week is prepared. 
View full details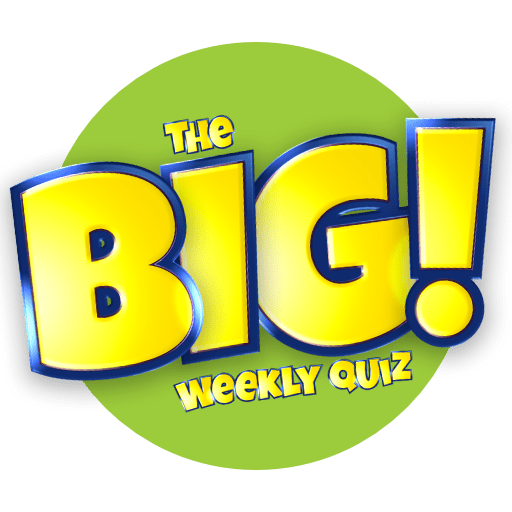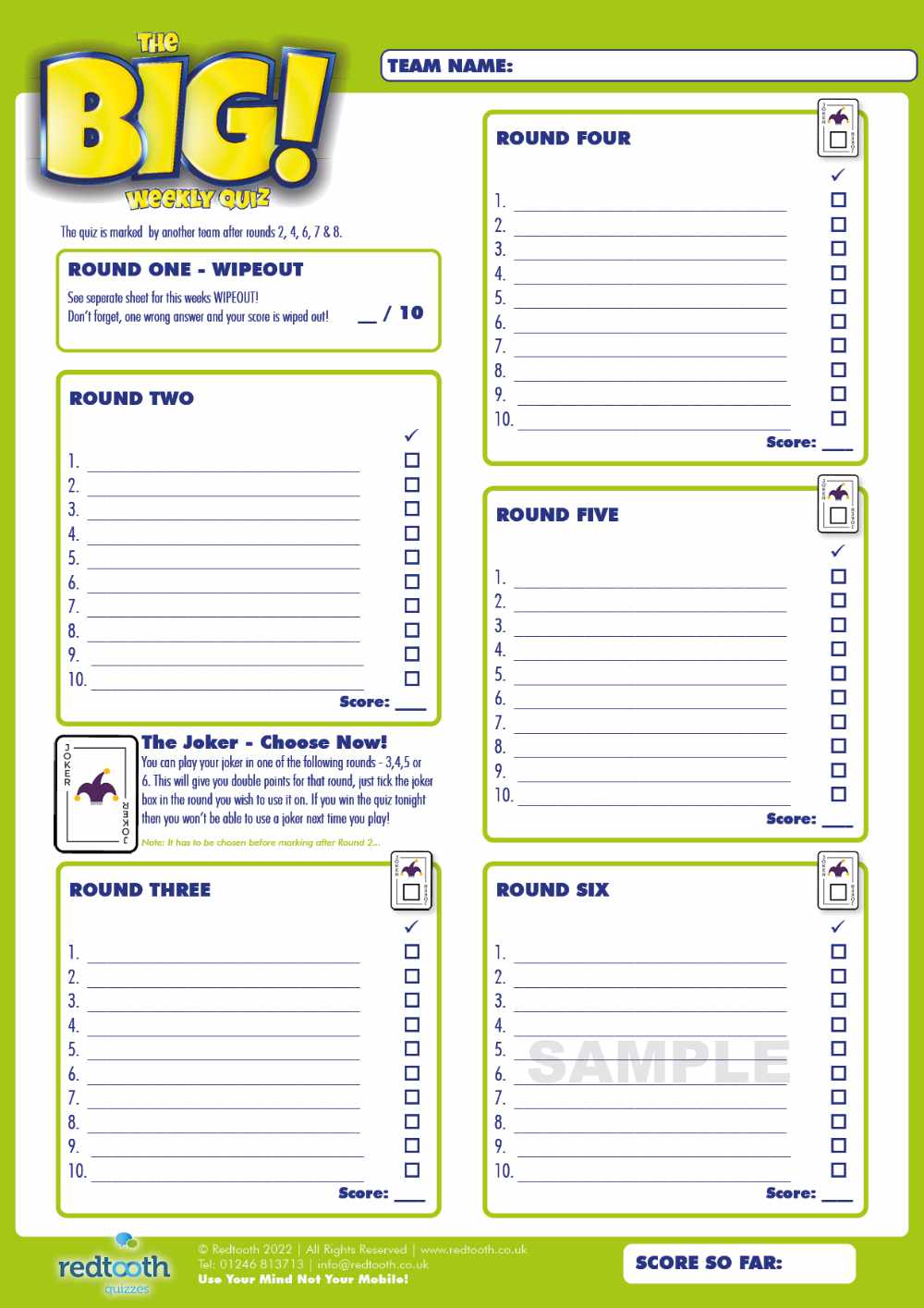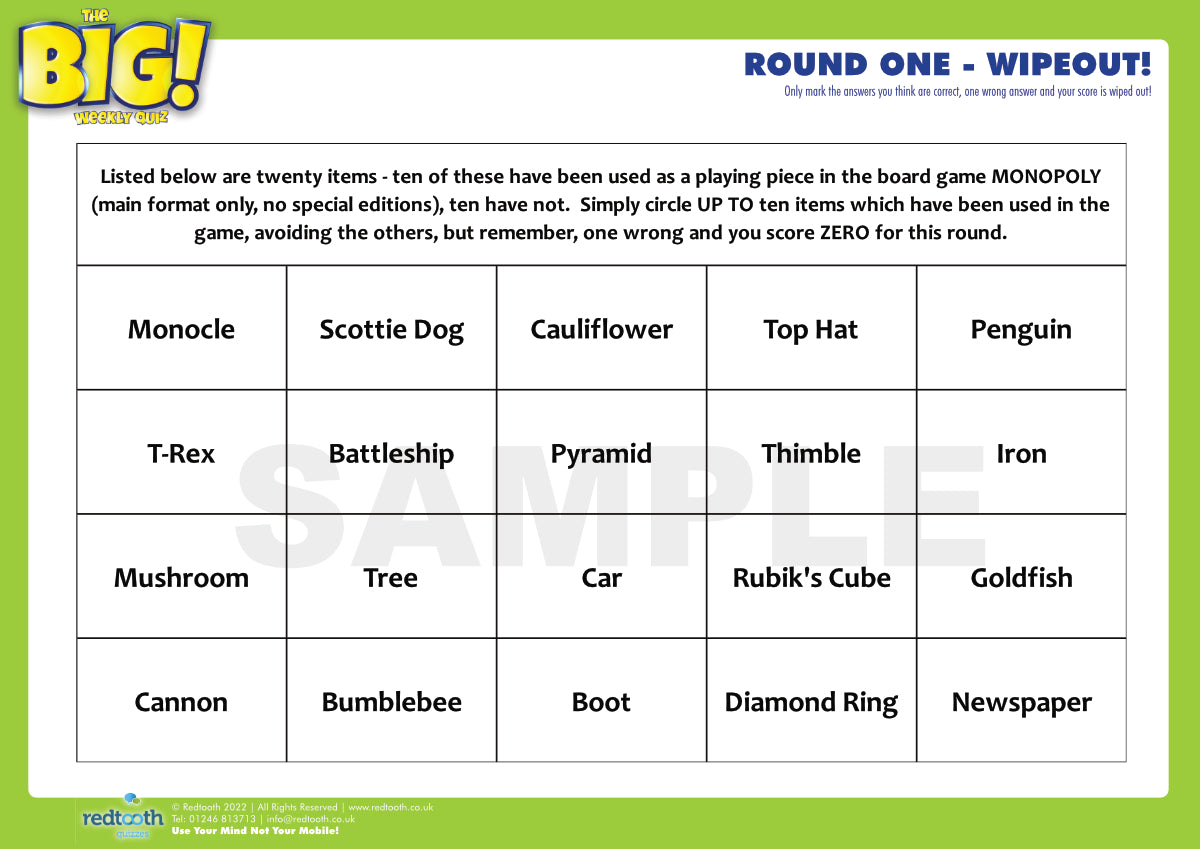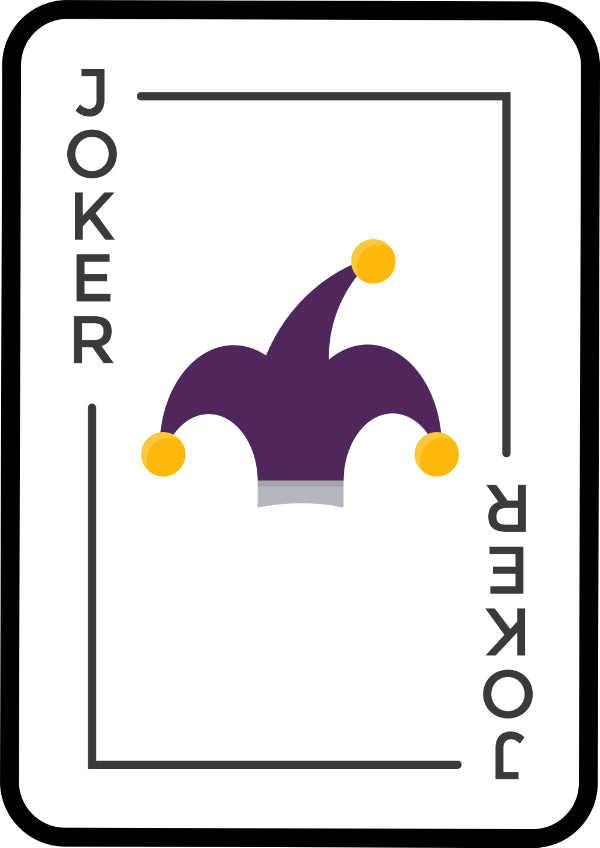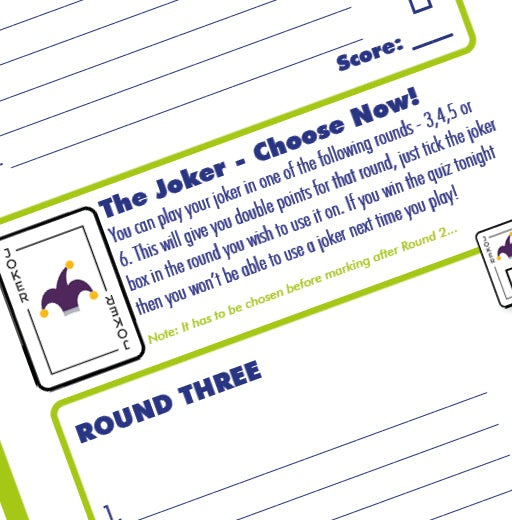 TRIAL PACKS AVAILABLE
TRY THESE OUT!